Do you have a lot of information on your family history?  Want to show it to your family members? But find they don't want to trawl through piles of certificates and photographs? We can help. In addition to our research services, we offer presentation design services. To bring your family tree and their accompanying stories together in a great looking, concise presentation. This can be a slide show, video or booklet.  Not just great for that next family gathering, but also a fantastic personal gift for that special family occasion.
Contact us for more information
BOOKLETS
In the example below we tell the story of Edward Smith, who had a difficult start in life and fought in The Great War, but still made a success of his life. In the "OUR WORK" section you can find a number of other examples of our booklets. In these, we cover both family history and local history.  Several of our local history stories have appeared as articles in local history magazines.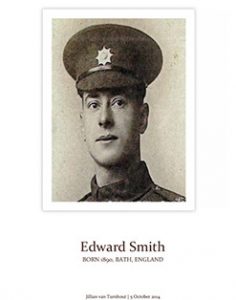 SLIDESHOWS
If you don't want to be handing out booklets, or simply prefer to show your information on a projector screen, PC or laptop, we can create a slideshow for you. Below you can view a few slides from a sample slideshow we put together. Do you know where your ancestor is buried, but have never been able to visit? We can travel throughout  Ireland, visit it for you, and create a slideshow of grave and cemetery.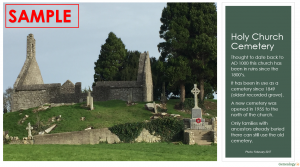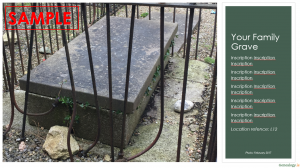 VIDEOS
We can also create a fantastic video of your family history. This example tells the remarkable story of three generations of one family who all emigrated to the same town in the USA.  Imagine being able to show YOUR Irish family history to your friends or family on your computer, laptop or tablet. And bring it everywhere with you, all of the time.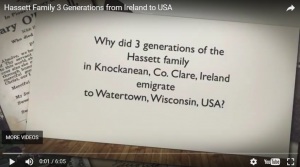 Play Three Generations Video (YouTube)