Genealogy.ie believes that your family story is not just about names and dates of people in your family tree. We think it is also about the places where they lived and worked.  This is why we offer to research the history of your old family home. If any trace of your ancestor's house is long gone, or there are simply no surviving records, the research can  also focus on the village they lived in and give information on the type of house they would have occupied. This gives you a picture of how your ancestors would have lived. And thus add color to your Irish family history.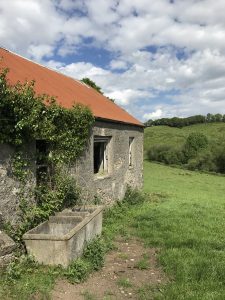 I want to have a history of my ancestor's house or village
Michael van Turnhout is a published Irish local history specialist. He has completed work on houses, villages and even schools. In one case he was able to give the current owner of a magnificent farm house a compete overview of all people who had lived in the house since the mid 19th Century, with a short description of each. In another research project he illustrated the change of a rural village into a suburban one due to the coming of railways. This – then – modern means of transport brought in speculators and developers, who bought and sold land. And brought in the speculative builders of the house that was the research subject. The speculators, builders and first owners were all identified in the report. All of this happened in the 1850's. Times have not changed that much!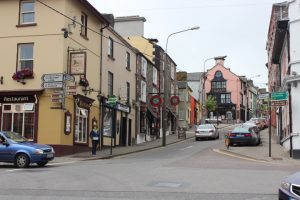 I want to know more about where my ancestors lived
HOW DOES GETTING A HOUSE OR VILLAGE HISTORY WORK?
If you are interested in investigating this side of your family story, we are happy to discuss any potential research subjects with you. We will then carry out a free preliminary check to see if there are sufficient sources available to do research on and give you a cost proposal. The findings will be presented to you in an attractive booklet with photographs, maps and copies of relevant records; it is not just a list of dates and events. Visit the "Examples of Our Work" section of our website to see what you can expect or watch the video below to see how we go about our research.