We can help you create a beautiful presented family tree. We will help you choose the right format and provide you with a digital file, ready for printing.
You have a lot of information on your family history. And you want to show it to your family. But your data is spread over many different files, on scraps of paper, in notes and comments. You would like to have a proper family tree. In addition to our research services, we offer a family tree design service. First, we bring all your information together in a digital file. Second, we agree with you what format you would like your tree to be in. We then produce the files you can give to a printer (or optionally, we can get it printed for you).

Contact us for a beautiful family tree design
We can also present your family story in various formats, such as booklets, slideshows or videos.
BOOKLETS
In the example below we tell the story of Edward Smith, who had a difficult start in life and fought in The Great War, but still made a success of his life.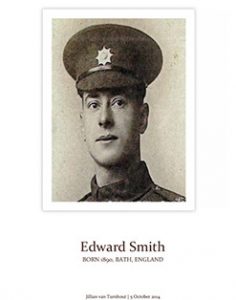 SLIDESHOWS
If you don't want to be handing out booklets, or simply prefer to show your information on a projector screen, we can create a slideshow for you. Below you can view a few slides from a sample slideshow we put together.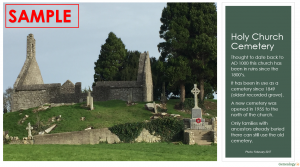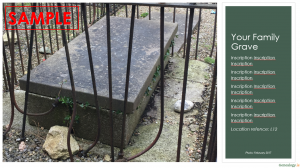 VIDEOS
We can also create a fantastic video of your family history. This example tells the remarkable story of three generations of one family who all emigrated to the same town in the USA. Imagine being able to show YOUR Irish family history to your friends or family on your computer, laptop or tablet. And bring it everywhere with you, all of the time, or upload it to your social media.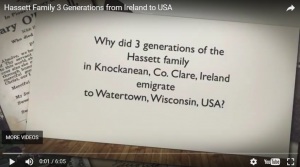 Play Three Generations Video (YouTube)