Do you know where your ancestor is buried but are not able to visit it? We can visit it for you and provide photographs of the grave and cemetery. In addition, you will receive a report with information about the village, cemetery, grave location and inscriptions.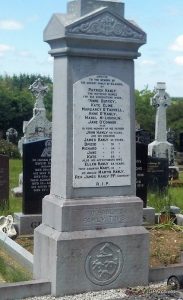 Want to get photos of your ancestor's grave? Get In Touch Today
PHOTOS OF OTHER ANCESTRAL SITES
Whilst graves and cemeteries are of particular interest for Irish family history researchers, there are a lot more ancestral sites that you might want us to have a look at. After all, your ancestors had a life before being interred. Why not enrich it with photographs of places that were important to them during their lifetime?
We can visit locations in Ireland where your ancestors lived and provide photographs of the village as it is now. If you are lucky and it still exists, we will provide photos of the house they occupied, or a shop they owned. Can you imagine the framed picture on your wall of the hotel that your grandparents exploited? Of the farmhouse they lived in? Or – as in the example below – the local school where your ancestors would have learned to read and write?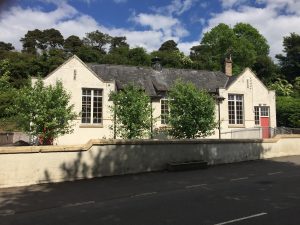 Want to get photos of enrich your family history? Get In Touch Today
HANDCRAFTED REPLICAS OF YOUR IRISH FAMILY HOME
Nothing compares to the touch and feel of your own personal Irish family homestead. Hand-crafted in Ireland, these bespoke replicas are created using accurate information from photos – either old photos that are in your family's possession or photos we make from the house as it is today. Imagine the pride you will feel when showing your family or peers one of these exquisite trophies of home, either in the boardroom or seated at the dinner table. Nothing says "Look how far we have come since our forefathers left Ireland, all those years ago", in the way that an accurate replica of your old Irish family home  does.  Be proud of your heritage, show it off!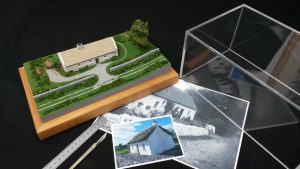 Want to get a replica of your old Irish family home? Get In Touch Today