Below you will find the 10 most popular Irish surnames, their crest and their meaning. If one of these is your family name, you are actually out of luck when it comes to family history research: there are so many Murphy's, Kelly's, O'Sullivan's, etc. that is often very difficult to ascertain if a particular person in a genealogical record is your ancestor or just someone else with the same name! Your research will needs extra checks, additional proof, access to more sources, etc. Genealogy.ie is happy to assist.
Walsh
Irish surname meaning "foreigner"; brought to to Ireland after Norman invasion. Most common in counties Mayo and Kilkenny.
Murphy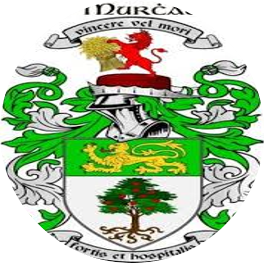 Anglicized version of Irish personal name name Murchadh, which meant "sea-warrior" or "sea-battler"
O'Sullivan
Gaelic clan based in what is today County Cork and County Kerry. Before Anglo-Norman inviasion in County Tipperary.
O'Brien
Anglicized form of Gaelic Ó Briain 'descendant of Brian', a personal name probably meaning 'eminence' or 'exalted one'.
Kelly
Anglicized form of Gaelic Ó Ceallaigh 'descendant of Ceallach' meaning 'bright-headed'
Byrne
Anglicised from Irish 'Ó'Broin', meaning descendants of Bran, ("raven"). From Kildare, descendants of King of Leinster.
McGowan
Anglicized form of Gaelic Mac Gobhann (Scottish) and Mac Gabhann (Irish) meaning 'son of the smith'.
Ryan
Anglicised from Irish surname Ó Riain meaning "descendant of Rían", meaning "little king"
O'Connor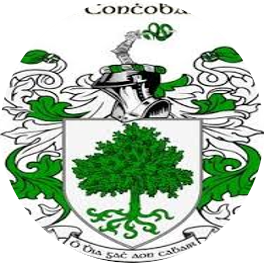 Anglicized form of Gaelic Ó Conchobhair 'descendant of Conchobhar', meaning 'lover of hounds'.
O'Neill
Anglicization of Gaelic Ua Néill, meaning descendant of Niall. Niall couild mean "cloud", "passionate" or "champion".