Here you can find information on our founder and MD Jillian van Turnhout and her fellow researchers Eleanor Neil, and Daniel Loftus. Michael van Turnhout is Jillian's husband and also a director of the company. Information on Our Company can be found at the bottom of the page.
JILLIAN VAN TURNHOUT
JILLIAN VAN TURNHOUT NÉE HASSETT is a respected children's and human rights expert and former Senator in the upper house of the Irish Parliament. Throughout Jillian's career, in both the private and public sector, her achievements have been recognised including winning the Social Entrepreneur of the Year Award and Politician of the Year Award. Most recently, her work has been recognised by the President of France who awarded her the Chevalier de l'Ordre National du Mérite, the second highest national Order of France.
For over 18 years Jillian has been developing her skills as a genealogist and has researched both her own and her clients' family histories. Her own story has brought her to all corners of Ireland, the UK, and even to Wisconsin, USA.
Jillian is passionate about family history and understands the richness and fulfillment that goes with finding out about your ancestors and their lives. She is now working full time as a genealogist, helping clients discover their Irish ancestry.
Despite the current laws in Ireland presenting a number of roadblocks, Jillian has broken through barriers and assisted former adoptees in tracing their roots. During her time in the Irish Senate, Jillian championed the right of adoptees to have their right to identity firmly established in law.
Jillian has attended genealogy conferences and seminars in Ireland, the UK and USA, including Roots Tech in Salt Lake City, the largest family history event in the world.
Jillian is an Member of AGI and a member of the Irish Genealogical Research Society, the Irish Family History Society and the Society of Genealogists.
In the words of Roots author Alex Haley "In all of us there is a hunger, marrow-deep, to know our heritage – to know who we are and where we have come from."

ELEANOR NEIL
ELEANOR NEIL is a current PhD candidate at Trinity College Dublin. her thesis is examining community engagement with archaeology. She also holds a BA in Ancient History and Archaeology and an MPhil in Public History and Cultural Heritage. Though born in New York, Eleanor has lived in Dublin since 2013.
She has a passion for research and enjoys the puzzles presented by genealogical investigations. It is especially important to her to tell the stories of people who were neither famous nor powerful, but who were important to the people they knew and loved and to understand the worlds (historical and physical) in which they lived.

DANIEL LOFTUS
DANIEL LOFTUS is the creator of Project Infant and co-founder of The Hidden Branch. He is working to help more young genealogists get into genealogy & is working to modernise genealogy as a whole. He also hopes to become a more frequent speaker and writer.
He is a member of the Irish Genealogical Research Society and a member of the Association of Professional Genealogists "Professional Development Committee".
He enjoys a challenge and loves telling people's stories from all backgrounds and works to find the missing piece of any puzzle he encounters.

MICHAEL VAN TURNHOUT
MICHAEL VAN TURNHOUT was born in The Netherlands, has a Master's degree from Tilburg University, served as a Second Lieutenant in the Dutch army and has made his career in the credit and debit card industry.
He has lived in Ireland for over 25 years and is involved in several voluntary organisations. Michael is currently Chair of his local resident's association and an active member of a local history society and an Irish family history society, among others.
He has written a number of articles about genealogy and local history, which were published in both Irish and North American magazines (and which you can download elsewhere on this website).
He looks after the website and social media of Genealogy.ie.
OUR COMPANY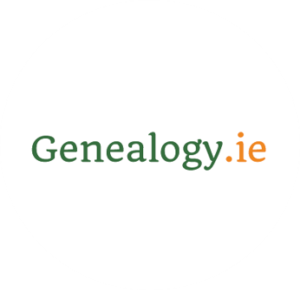 GENEALOGY.IE is a trading name of 'Isiltir Group'.
'Isiltir Group' is a partnership between Jillian and Michael van Turnhout and is registered in Ireland's Companies Registration Office under number 600195.
Our VAT number is IE 3480110RH.
For our Conditions of Use and Privacy Policy, please follow these links: