The aim of the Kilmacud Stillorgan Local History Society is to promote and sustain an interest in our culture, heritage and history, particularly with regard to Kilmacud Stillorgan and the adjoining areas.
The twelfth edition of the Society's annual journal, Obelisk, was launched to a packed audience in the Function Room, Glenalbyn, Stillorgan on 23 November. It's stories help to give us a fuller picture of daily life and the streetscape of times past.
A full list of stories can be find below. For the third year running, our own Michael van Turnhout contributed to the journal with an article about a big house and its occupants over time.
To obtain a copy please send €10 (Overseas €13), to cover purchase price (€6), postage and packing to: Kilmacud Stillorgan Local History Society, 9 Marsham Court, Stillorgan, Co. Dublin
List of Articles in 2018 Obelisk
Mater Admirabilis Day Secondary School in the 1960s – ROSE MARY LOGUE
Francis Ledwidge: A Name in Sunshine – FRANK TRACY
Famine Heroes of Stillorgan – BRYAN MacMAHON
Herbert Hill, Dundrum – MARGARET SMITH
Field Marshal Viscount Gough (1779-1869) – VIVIEN IGOE
I Remember Victoria Cross, Cork – PHILIP CHAMBERS
Stillorgan to Adelaide and Back – MICHAEL FITZGERALD
A Building Life – MATT CAHILL
Blackrock 75 Years Ago – BRIAN Mac AONGUSA
All Hallows College and Stillorgan – PETER SOBOLEWSKI
I was Born on a Farm in Dublin 4 – SYLVESTER BYRNE
Valley of Thrushes – SILVIA DUNNE
Growing Up in Mount Merrion in the 1940s and 1950s – RORY WALSH
Gordonville, Dundrum – MICHAEL van TURNHOUT
A Renaissance Man on Newtownpark Avenue – AIDEN FEERICK
Margaret (1813-1882) – PAT SHERIDAN
The Rural District Council and the Unclimbable Fences – JAMES SCANNELL
Excursion to Ardagh and Strokestown – AIDEN FEERICK
Genealogy Day in Glenalbyn – EDDIE GAHAN
GAA President's Award for John Sheridan – AISLINN HARKIN
Recent Publications by our Members
Tim Finn and the Easter Rising: A Sequel – BRYAN MacMAHON

Below you will find the 10 most popular Irish surnames, their crest and their meaning. If one of these is your family name, you are actually out of luck when it comes to family history research: there are so many Murphy's, Kelly's, O'Sullivan's, etc. that is often very difficult to ascertain if a particular person in a genealogical record is your ancestor or just someone else with the same name! Your research will needs extra checks, additional proof, access to more sources, etc. Genealogy.ie is happy to assist.
Walsh
Irish surname meaning "foreigner"; brought to to Ireland after Norman invasion. Most common in counties Mayo and Kilkenny.
Murphy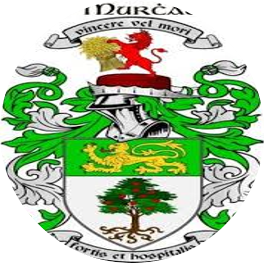 Anglicized version of Irish personal name name Murchadh, which meant "sea-warrior" or "sea-battler"
O'Sullivan
Gaelic clan based in what is today County Cork and County Kerry. Before Anglo-Norman inviasion in County Tipperary.
O'Brien
Anglicized form of Gaelic Ó Briain 'descendant of Brian', a personal name probably meaning 'eminence' or 'exalted one'.
Kelly
Anglicized form of Gaelic Ó Ceallaigh 'descendant of Ceallach' meaning 'bright-headed'
Byrne
Anglicised from Irish 'Ó'Broin', meaning descendants of Bran, ("raven"). From Kildare, descendants of King of Leinster.
McGowan
Anglicized form of Gaelic Mac Gobhann (Scottish) and Mac Gabhann (Irish) meaning 'son of the smith'.
Ryan
Anglicised from Irish surname Ó Riain meaning "descendant of Rían", meaning "little king"
O'Connor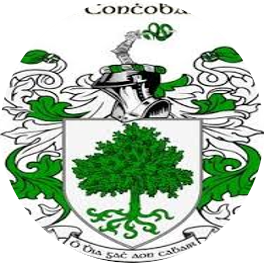 Anglicized form of Gaelic Ó Conchobhair 'descendant of Conchobhar', meaning 'lover of hounds'.
O'Neill
Anglicization of Gaelic Ua Néill, meaning descendant of Niall. Niall couild mean "cloud", "passionate" or "champion".